Peppered snail is a delicious snail recipe that is liked by many people. It can be eaten alone or served with other meals like rice, yam and the likes. This article will put you through the simple steps you can follow to make your delicious peppered snail for refreshment.
Ingredients
Snails
Pepper
Tomatoes
Onion
Seasoning cubes
Salt
Oil
Nutmeg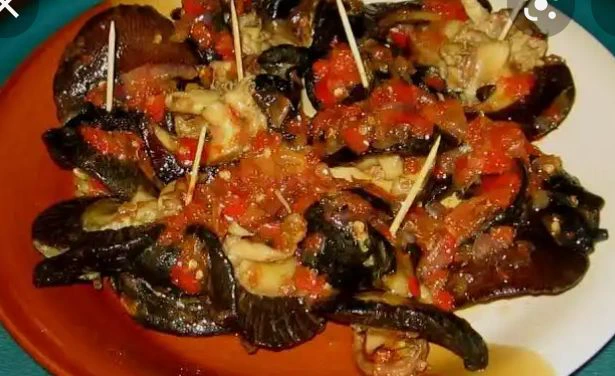 Directions
Step 1
Soak the snails in water for 30 minutes. Break the shells open and clean the slime.
Step 2
Make use of alum, salt, or other things to clean the slime.
Step 3
Chop the onion, tomatoes and pepper into tiny pieces.
Step 4
Wash the snails thoroughly and put into pot. Add seasoning and nutmeg to it and allow to cook.
Step 5
Add oil to another pan and fry the pepper, tomatoes and onions. Add salt and seasoning to taste.
Step 6
When the snails are cooked to your consistency, drain and add to the pepper.
Step 7
Stir fry for about 10 minutes and taste for salt. Remove from heat and serve. You can serve it alone or combined with other foods. Enjoy!