Cassava is a woody perennial shrub that can grow up to 5 meters in height. In some tropical regions like in West Africa, it is cultivated as an annual crop. It is one of the most cultivated crops in the world and it's products are part of the most consumed food in the world.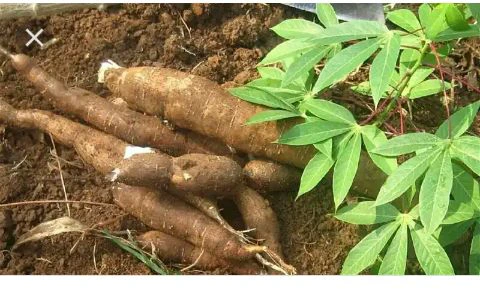 Cassava is a major source of carbohydrates. It's leaves are edible too as they are high in protein. In Nigeria, some tribes use the leaves as a vegetable for cooking. 6 foods that can be gotten from cassava are:
1) Cassava flour:
This is produced when the cassava tubers are peeled,washed,cut into bits and blended or grounded into powder. It can be used as baking flour.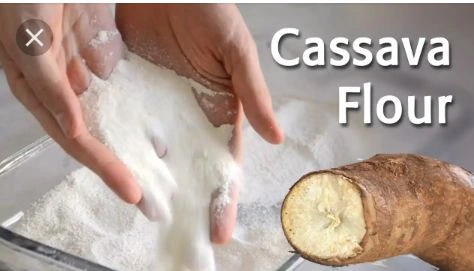 2) Cassava starch: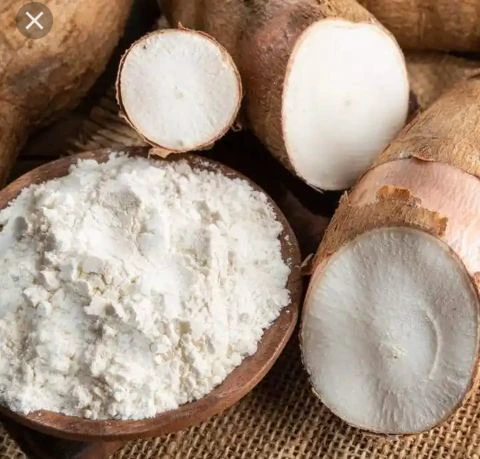 This is produced from unfermented cassava paste. Water is added to the paste in a ratio of 5 litres to 1 kg of pasta. The mixture is allowed to settle for 1 hour; the sediments at the bottom of the basin is separated from the water and dried in the sun. Then,it is grinded and sieved before storage. It is used to make white amala( Lafun ) and Starch eaten by the Itsekiri people.
3) Garri( also called cassava flaxes or cassava semolina) :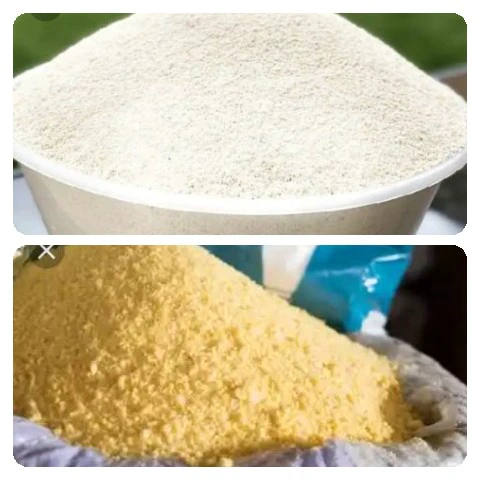 a Nigerian staple that is eaten raw or made with hot water into eba. It can also be dissolved with water and enjoyed with sugar, groundnuts and milk.
4) Cassava pasta: made with cassava flour and eggs.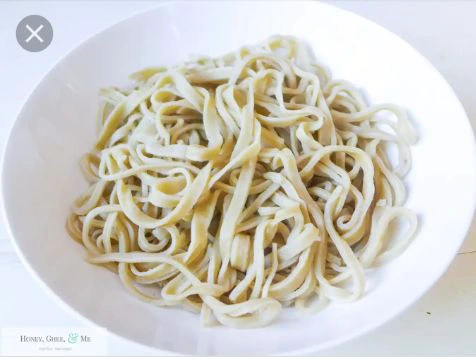 5) Cassava bread: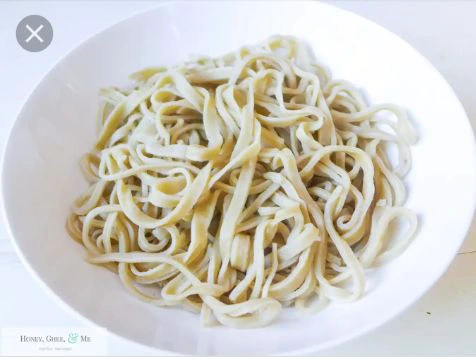 which is baked using cassava flour. It is gluten free and has been researched to be more nutritious than other types of bread.
6). Cassava cake: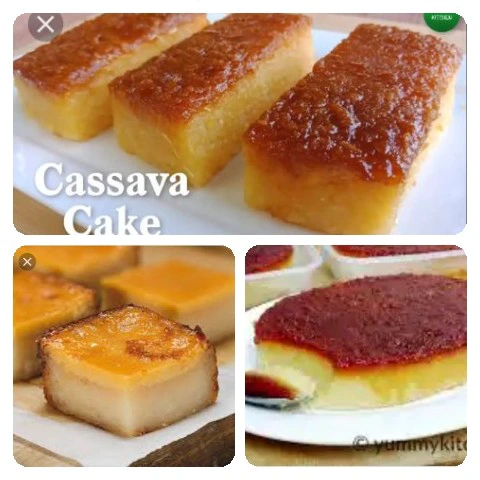 Also known as cassava pie. It is a Filipino moist cake made from grated cassava, coconut milk and condensed milk; with a custard layer on top.