Sometimes, it is nice to try out different yummy and mouthwatering meals for your family, especially during weekends. Something different from the regular breakfast and this recipe might be one of them. Potato frittata as the name implies is a combination of potato and egg with other healthy ingredients.
You can serve this alone or you can have it with any beverage of your choice as well. This is a nice satisfying meal.
Ingredients
1. Cooked and diced potatoes
2. Eggs
3. Vegetable oil
4. Grated cheese(optional)
5. Red and green bell peppers
6. Onions
7. Chopped bacon
8. Chopped sausages
9. Garlic powder
10. Spinach
11. Seasoning cubes
12. Salt
Preparation
1. Place your pan on medium heat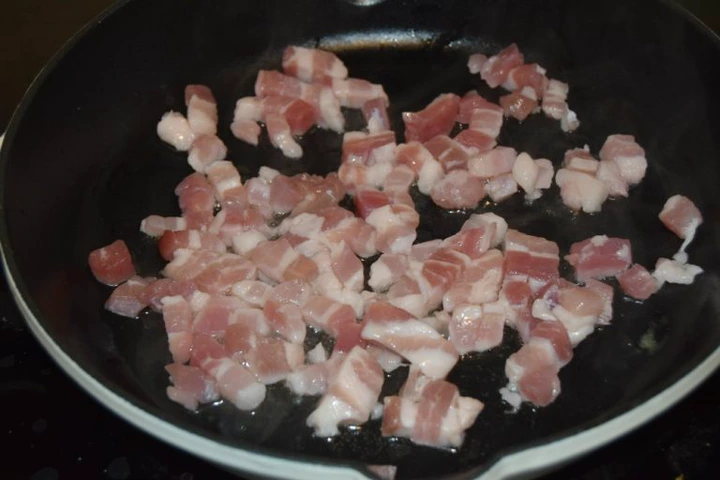 2. Add vegetable oil and bacon. Fry till cooked
3. Add onions and saute
4. Add chopped peppers and fry for 2 minutes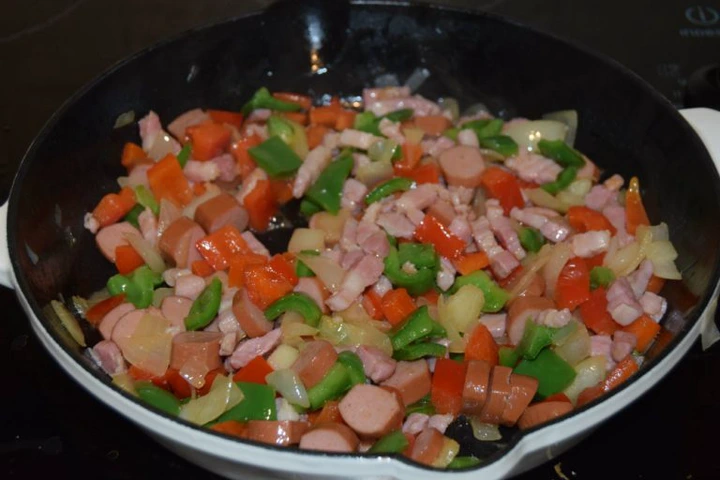 5. Add your chopped sausages and fry for about a minute
6. Add your cooked potatoes, spinach and stir to combine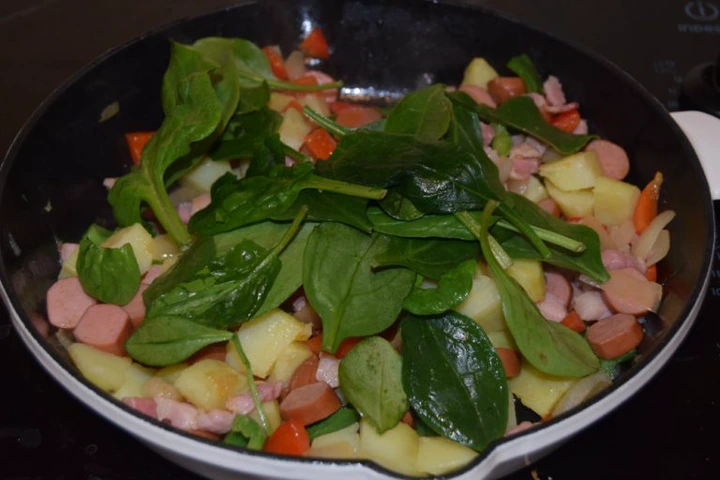 7. Break and whisk the eggs, add the garlic powder, seasoning cubes, and salt. Mix thoroughly and pour the egg mixture into the pan. Make sure the egg moves around the pan to cover the entire surface
8. Allow the egg to set, spread the cheese across the pan, and transfer the pan to the oven to bake for about 10 minutes or till it is fully cooked.